Pattern HTV Heat Transfer Tape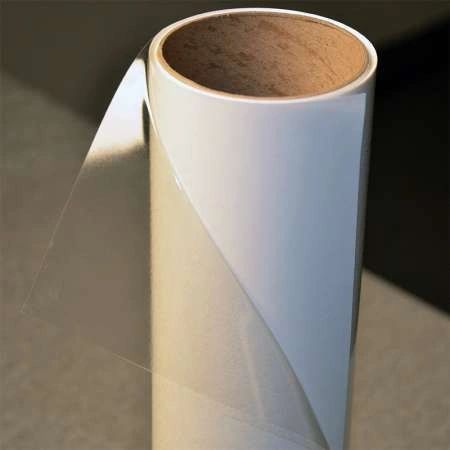 Pattern HTV Heat Transfer Tape
TRANSFER TAPE FOR PATTERN HTV
Heat Transfer Vinyl Application Tape for Patterned HTV.
You ONLY need this for our pattern HTV. 
Suitable for Cotton, polyester, acrylic and similar fibers. Directions- 1.Cut a piece of Transfer Tape (mask) slightly wider than the graphic to cover. 2. Remove the paper backing from the mask and set aside. 3. Place the adhesive side of the mask over the graphic for application. Similar to how you would for adhesive vinyl decals. 4. Place your squeegee at a 45° angle over the center of the image. Using firm pressure, push the squeegee towards the outer edge of the image. This removes any trapped air creating a bond between the image and the mask. 6. Repeat this process in several directions. 7. Lift a corner of the mask, use a steady motion to separate the graphic from it's backer. The graphic should now be attached to the mask. 8. If not using immediately, place the transferred image back on the shiny side of the original masking paper you had set aside. It is possible but not guaranteed to get multiple uses out of each piece. If you are careful and depending on what type of material you are transferring to, several uses are possible. After use, if the adhesive is still tacky, it is best to replace used tape back on to original tape backing to protect the adhesive for later use.