Graduation Yard Sign with Photo FOR PICK-UP/LOCAL DROP-OFF ORDERS ONLY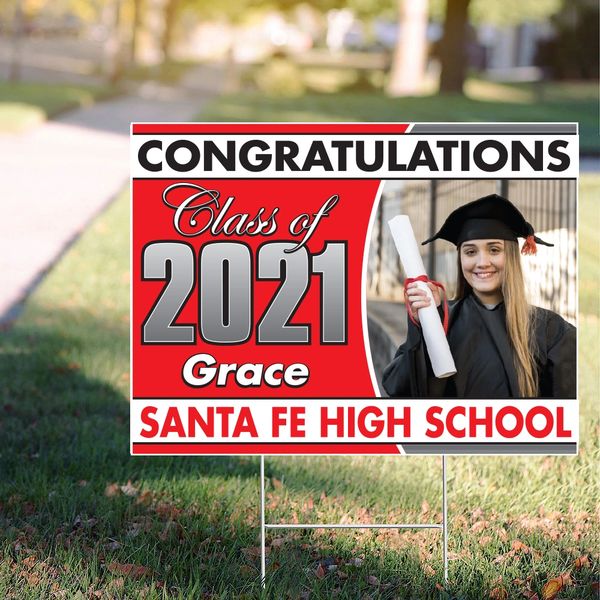 Graduation Yard Sign with Photo FOR PICK-UP/LOCAL DROP-OFF ORDERS ONLY
Custom Yard Sign for your Graduate!
Customize with your School, Colors, Grade or Year and name
Includes 18x24 Yard Sign and metal step stake. 
This listing is for pick-up only. We are located in Alachua County, Florida.  If you need your sign(s) shipped, please choose other listing.
Please Note: At checkout, it will say shipping is free. This is only because this shopping engine does not have a pick-up option.
We DO need your email and phone number so we can contact you to arrange pick-up or drop-off. 
PLEASE EMAIL THE BEST QUALITY PHOTO POSSIBLE TO PICKLEDPRINTS@GMAIL.COM AFTER ORDER. Keep in mind that a bad photo will make a bad print.
REFERENCE ORDER NUMBER IN EMAIL SO I CAN MATCH YOUR PHOTO TO YOUR ORDER.