LP Inspired FLORAL Pattern Craft Pack #1 Adhesive Vinyl or HTV Sheets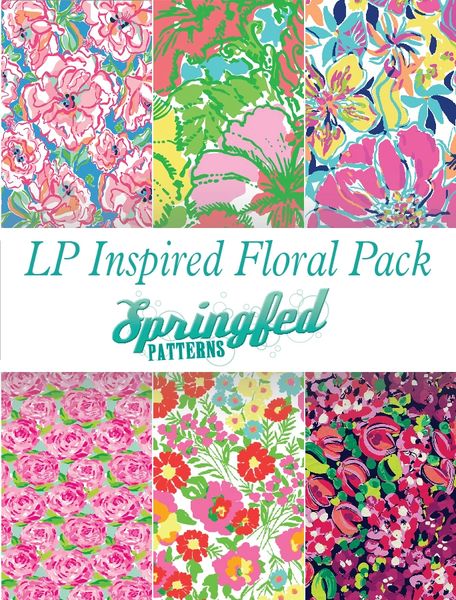 LP Inspired FLORAL Pattern Craft Pack #1 Adhesive Vinyl or HTV Sheets
LP Inspired FLORAL Craft Pack #1
Pack includes the 6 Patterns in the listing image sized 12x12
Available in Adhesive Vinyl or HTV (Heat Transfer Vinyl)
ADHESIVE VINYL
Professionally Printed on Weatherproof Adhesive Backed Vinyl perfect for your next project.
We generally use Oracal 651 or a similar higher quality Oracal Printable vinyl
Can be cut easily scissors, knife or with any desktop vinyl cutter.
Please note: Our patterns are printed using solvent based inks and while they are waterproof, they are not chemical or solvent proof. We recommend using a water-based clear coat over them if they will be used on something that will touched regularly or will be coming in to contact with sunscreen or similar chemicals. Always test a scrap piece first before committing to your full project. 
HTV (Heat Transfer Vinyl)
Professionally printed on opaque white HTV so our patterns can be used on any color shirt.
Please note: Pattern HTV is applied differently than the solid color HTV you may be used to. Instructions are included and are the second image in any of our pattern listings. 
It does take a bit of practice, but once you get the hang of it, it goes on easy and looks great! There are several excellent video tutorials available online. We recommend watching a few of them if you have never used this product before.
Some type of Transfer Tape is required. A 12x12 piece is included with all our HTV packs and can be reused a few times if properly taken care of. We do sell transfer tape separately if you need more.